To ensure privacy and compliance requirements, you have access to the audit log feature as a business customer in the business model (see here) of Your Secure Cloud. This allows the administrator (s) to track and verify any user activity. This is also important for GDPR.
How can I view the logs for all users?
Log in to the web interface and navigate to the backend. Note that you have to be an administrator to see this option: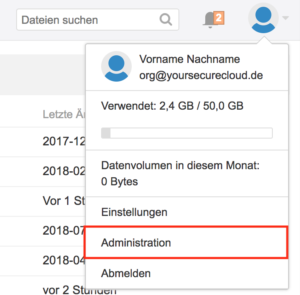 Now click on the menu item "Audit Log":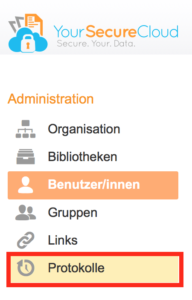 You can sort by file access, file changes, and rights:

How to view the log for a specific file?
Log in to the
web interface
and navigate to the specific file. Click on the arrow next to the file name and choose the option "Usage data":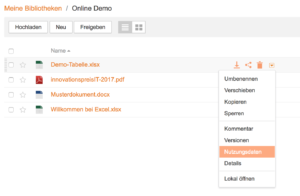 You will receive an overview of all accesses to this file.
If you are a private customer, this function is not available. However, such accounts can be converted. In this case,
please contact our support
.