What is the 2-factor authentication?
Two-factor authentication provides you with an additional layer of security for your cloud account to ensure that only you can access your account, even if someone else knows your password. To log in, next to your password, a code must be entered, which will be sent to your smartphone. This can be done with a special app.
How to enable this feature on Your Secure Cloud?
2. Now activate 2-factor authentication in Your Secure Cloud.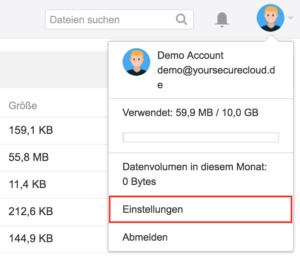 Scroll to the bottom of this page and click "Enable Two-Factor Authentication":

Now scan the QR code with your smartphone and enter the generated number in the field: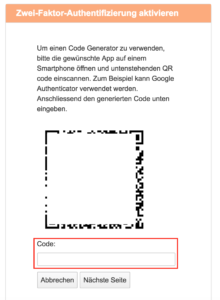 Finally, you will receive a backup code that can be used in case of loss of your smartphone to get into your account. You have now successfully enabled 2-factor authentication.
From now on, after every login with the clients or the web interface you have to enter a pin beside your password to get access to your account.